Picnic Parties & Flyer Templates
Picnic Flyer templates are easy to find. The internet for sure is flooded with various flyer templates. Few of the templates can be downloaded at a particular price. A picnic is something that everybody likes as this is the best way to have a good time with your friends, relatives or loved ones. However, before you get to that part, you have to ensure that the guests would be coming to the event at the first place. And this highlights the need for an amazing picnic party invitation flyer.
Few of the picnic invitation template that you would come across on the internet are particularly made for specific operating systems. Therefore ensure that you have the right and working software system to open the file. There are even some files that are saved in PDF file or MS Word. Amongst the two, it is typically easier to edit the ones that are saved in MS word. Once you have downloaded the template, you will only have to fill in the blanks and edit the design and layout as per your wish and then print it. With the PDF files, you will have to have the PDF editor which is expensive to buy. To make the Flyers look professionally made, you need to have a high-quality printer as well so that it gives a good finish.
Previews and Detail of Templates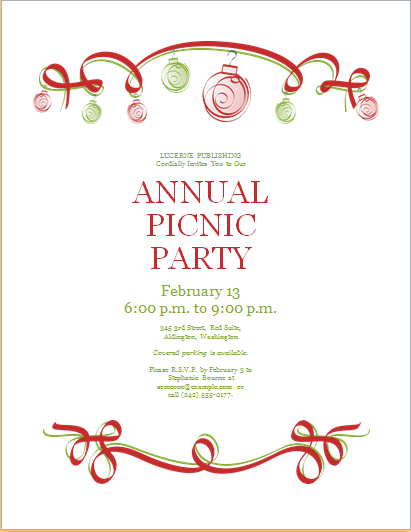 File: Word (.doc) 2007+ and iPad 
Size 377 Kb   |  Download
File: OpenOffice (.odt) Writer [Writer]
Size 370 Kb  |   Download
(General Use)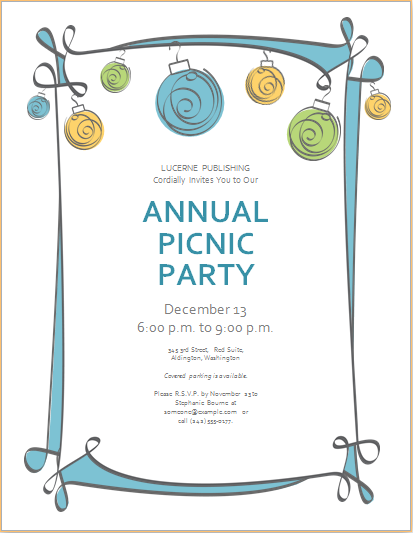 File: Word (.doc) 2007+ and iPad 
Size 377 Kb   |  Download
File: OpenOffice (.odt) Writer [Writer]
Size 370 Kb  |  Download
(General Use)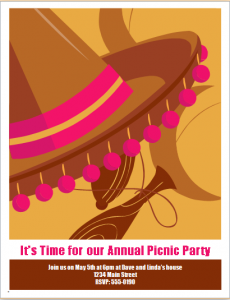 File: Word (.doc) 2007+ and iPad 
Size 37 Kb   | Download 
File: OpenOffice (.odt) Writer [Writer]
Size 25 Kb  |  Download
(General Use)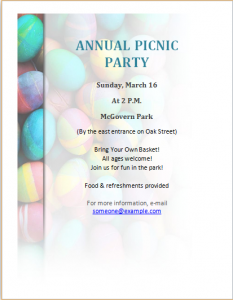 File: Word (.doc) 2007+ and iPad 
Size 92 Kb   | Download
File: OpenOffice (.odt) Writer [Writer]
Size 86 Kb  |  Download
(General Use)