Photography Gift Certificate Template
Photography Gift Certificate
Whenever a person wants to present another person with a special product or service to share and celebrate any special occasion with them, it often becomes very difficult to select a gift that is suitable for him or her. It requires a lot of efforts, time and money to look around the market and find the right kind of gift for someone special in your lives. Even if you purchase something very expensive and unique and present it to the person you want to, deep inside your heart you keep on thinking and doubting whether he or she will like the gift or not. Things may be hatred being a gift. It is also not appropriate to present people with cash or check money so that they can buy anything they want. This act is considered to be less affectionate and the love and care element is eliminated from the gift-giving gesture.
Use of Gift Certificate Templates
To overcome this drawback and problem, the marketing companies have come up with the idea of gift certificates. One such gift certificate option is a photography gift certificate template. It is a great gift for families, couples, and individuals who are fond of making pictures and collecting photograph memories.
A photography gift certificate has the following description:
It has a specific value in monetary amounts restricting the number of photo sessions
It is a non-transferable certificate and will only entertain whose name is written on it
It can be purchased by visiting a photographer personally or by browsing online websites
Preview and Details of Template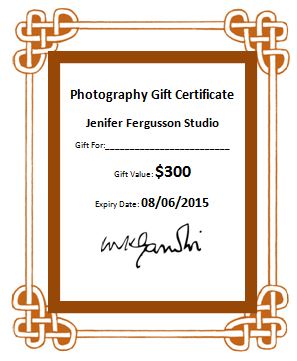 File:Word (.doc) 2007+ and iPad
Size 306 Kb   |  Download
File: OpenOffice (.odt) Writer [Writer]
Size 253 Kb   |   Download
License: ENERGY   (Personal Use Only)
(Not for resale and distribution) by Kate Elizabeth(CEO)