Business Transactions & Payment Vouchers
Payment voucher plays the part as the receipt when a transaction takes place between two parties. Or it can be utilized as an alternate to cash in recording the transaction. Or simply we can say that it is a proof of the transaction occurred in any business institute.
In daily life, we come across different kinds of vouchers. Fee vouchers, Bills, purchase receipts, in short, some of the vouchers we know are the primary and some are secondary or collateral vouchers.
Payment vouchers have generally three identical documents. From which one is kept by the party who is paying the sum of money.
If the payment voucher is to be created and printed one must not worry much about it. As we have the tools to erect this document according to our choices. Facilities such as internet and software applications (i.e. WORD, EXCEL) help us to create the voucher. The Internet is full of websites which help in designing the templates and document to direct us to the right format we need. If someone wants to personalize the document he/she can create it with the tools such as Microsoft word and excel.
Payment Voucher requires only some general headings which can be the name of the institution, location and of the depository institution, sum of money, arrears, the signature of the collector and depositor.
Preview and Details of Template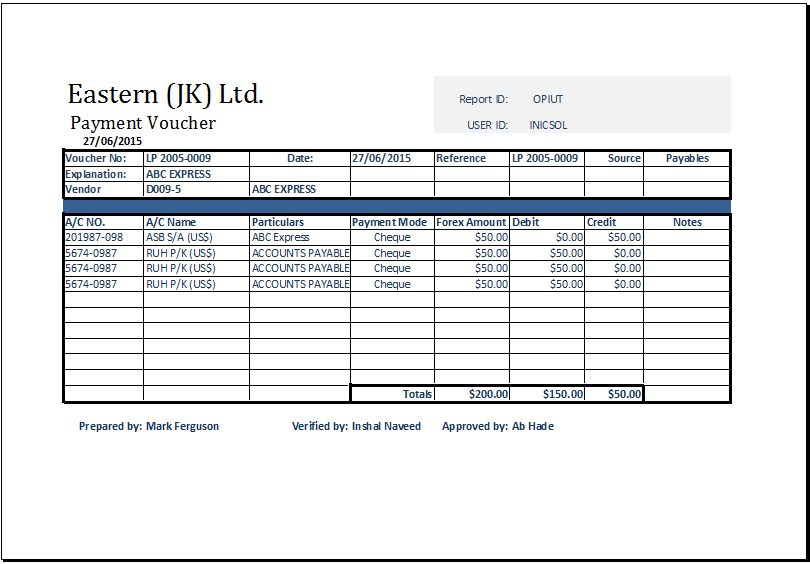 File: Excel (.xls) 2007+ and iPad 
Size 33 Kb   | Download
(distribution) by Kate Elizabeth(CEO)
---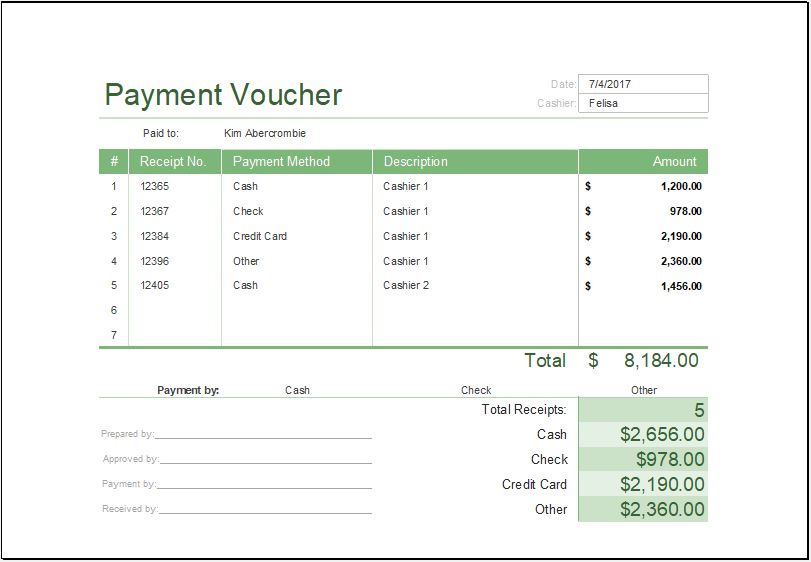 File: Excel (.xls) 2007+ and iPad 
Size 25 Kb   | Download
License: [Personal Use Only]
(distribution) by Kate Elizabeth(CEO)