Lifetime Savings Calculator Template
Savings Calculator
Money saving has now become a daunting task, especially when we look at the increased expenses in our families with each day passing by. Despite all that, it is extremely important to keep track of our expenses and savings to ensure a safe and reliable future plan for our family. There are many ways through which you can manage your future savings, but a savings calculator template provides you with an option like no other. It is a perfect tool to plan your life savings by setting realistic goals and objectives for future family needs.
About Template
A lifetime savings calculator template is an extremely effective tool that helps families plan and estimates their savings account. It contains all the essential options that are required to plan a better future for your family. Its yearly table allows you to keep track of your annual deposits along with increasing or decreasing interest rates. Savings calculator can help in several ways, especially if you want to assess the growth of your savings after 1, 2, 5, 10 or even thirty years from now.
This unique tool works through a future value built in feature that helps in keeping an account of monthly or annual savings, interest earned, regular payments and many other crucial forms of information for your saving needs. It lets you know that if you save on a monthly basis your savings will rise effectively over the period of time.
The calculator is indeed one of the finest tools available today, to help you maintain your future savings in a successful way.
Preview and Details of Template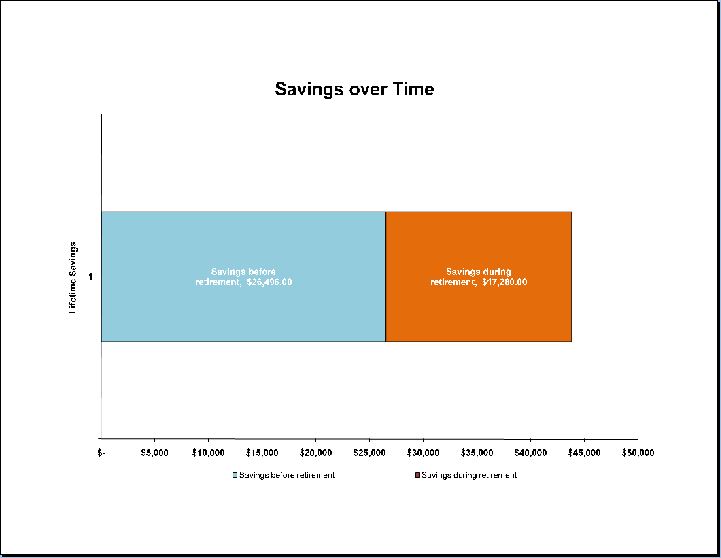 File: Excel (.xls) 2007+ and iPad
Size 50 Kb   |  Download
File: OpenOffice (.ods) Spreadsheet [Calc]
Size 24 Kb   |  Download