Flowchart Template | Examples of Flowcharts
Flowchart Format
One of the top components for time management is indeed organizing and scheduling. To effectively plan any activity, it is extremely important to develop a time-saving procedure to reach goals quickly and efficiently. A flowchart is a visual representation of the business process and is considered a key graphic presentation for gauging and achieving necessary objectives of the organization. An online flowchart template is one of the best tools available today for determining company objectives and chalking out a reliable plan for achieving them effectively. It is a perfect mechanical aid for businesses through which they can design suitable plans in the form of flowcharts that define a company position in the business world.
About Template
The flowchart template by Excel is highly reliable software providing a great number of features to businesses in the form of creative designs, arrows, lines, stencils, color schemes, new and refined shapes, and a massive library of visual designs for an impressive graphical representation of company goals.
The Excel flowchart template has great benefits for users. With an impressive range of ready-made designs, users can now simply put in the data as per the organizational requirements and the rest of the work is done automatically by the software. It is a highly customizable tool through which businesses can highlight their hierarchy, short and long term goals in a most impressive way.
If you're planning to establish a business and require a perfect tool to highlight your strengths, weaknesses, opportunities, threats and both long and short term objectives, then using the latest Microsoft Excel flowchart template can help you tremendously in achieving the results you want.
Preview and Details of Template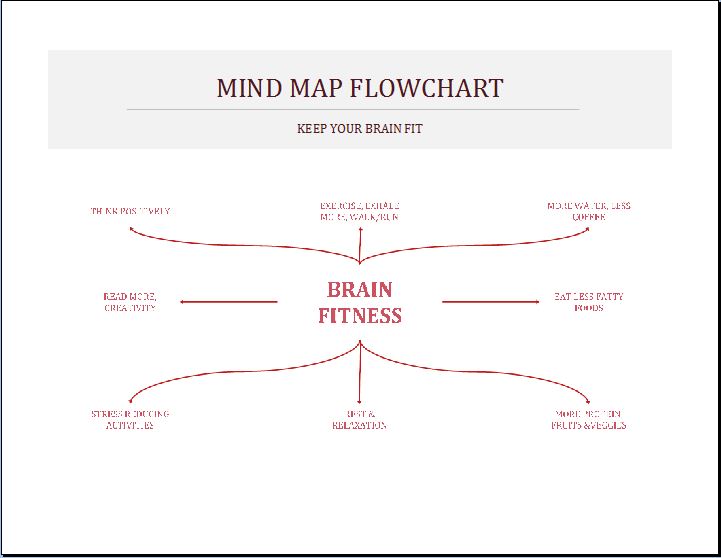 File: Excel (.xls) 2007+ and iPad
Size 473 Kb   |  Download
File: OpenOffice (.ods) Spreadsheet [Calc]
Size 30 Kb   |    Download