Organizing Events & Event Tickets
When planning an event which will be attended by a lot of people and is sponsored by various organization and entities, it is necessary that the event is accessed by people who will pay to attend it.
To grant access, tickets are made so that the planners can keep count of how many people are attending the event and how many money has been generated through the sale of tickets. Usually, a target has been set relating the number of people or the amount of money that needs to be generated and a ticket helps in keeping count.
Tickets for an event help grant access to those who bought it. Before having a look at the event, tickets are the first thing that prospective guests have a look at and it is crucial that it be a representative of the event and the sponsors endorsing it.
The ticket needs to be designed according to the theme of the event, while especially keeping in mind the colors. If the event is a carnival then the ticket should have a background picture of rides of something representative of a carnival. The price of the ticket should be on the bottom and the serial number, to keep count of the number of tickets should be kept on top.
Remember to make the size of the ticket not too big and not too small so that it is easy for the guests to take care of the tickets. If you are designing tickets for various slots, then be sure to mention the slot number as well.
Tickets are available in multicolors. Chose one of your choices, customize, get it printed and the job is done.
Preview and Details of Template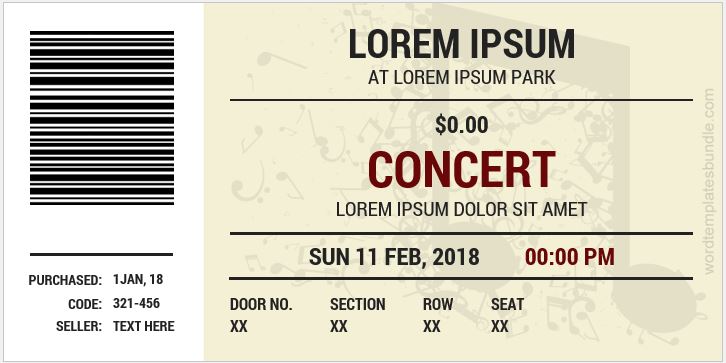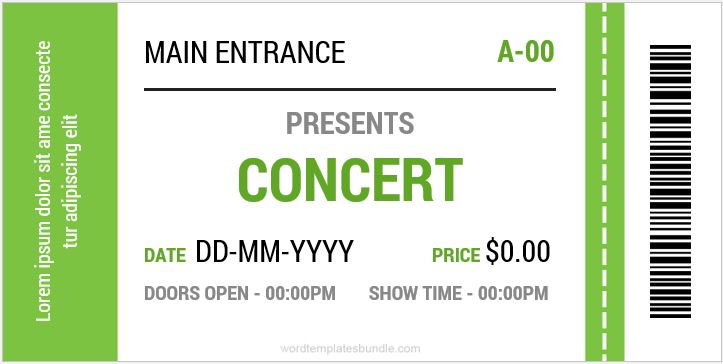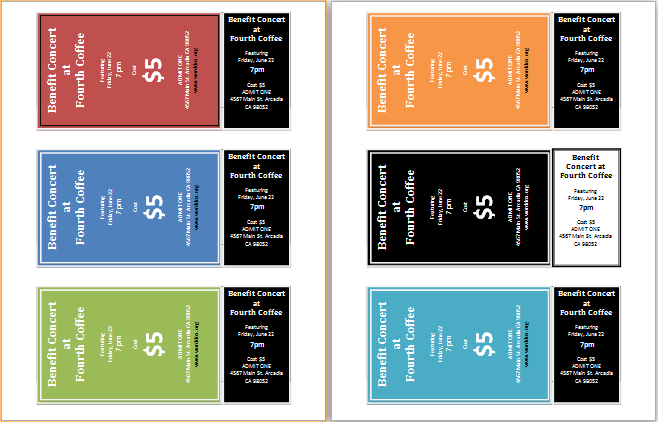 File: Word (.doc) 2007+ and iPad 
Size 115 Kb   |  Download
File: OpenOffice (.odt) Writer [Writer]
Size 21 Kb   |   Download
License: ENERGY  (Personal Use Only)
(Not for resale & distribution) by Kate Elizabeth(CEO)