CASH DEPOSIT RECEIPTS
A deposit receipt is a record that the customer has made a payment for a purchase or in advance for any service. It is typically used in banks and leading financial institutions. The deposit is an amount that is fore paid for a service, hospital, hotel, booking of a purchase, payment for rent deed and banks etc.
Deposit receipts are printed as a duplicate so both parties can keep a copy of the receipt. Also, there are terms and conditions written in detail at the footnote of the receipt or the back side of the receipt.
A very generic deposit slip just gives information about the both parties involved in the process resulting in the receipt. Along with the amount of the deposit paid and the purpose of the deposit. But a bank cash deposit receipt is much elaborate and detailed. It holds the following information:
The logo and name of the bank
The branch code
Applicants name
Account number
Address of the applicant
Reason for transaction
Contact number
The amount of deposit
The name of the person whose account is deposited
Account number of the receiving party
Receipt number
If the deposit is through cheque then cheque number
If the deposit is through demand draft then the DD number
RECEIPT TEMPLATES
The deposit receipt is stamped and signed by the person receiving the amount. The templates available for deposit receipts can be selected on the basis of the reason you want the deposit receipt. Whether you are a financial institution or just renting your property will determine what you choose.
PREVIEW AND DETAILS OF TEMPLATE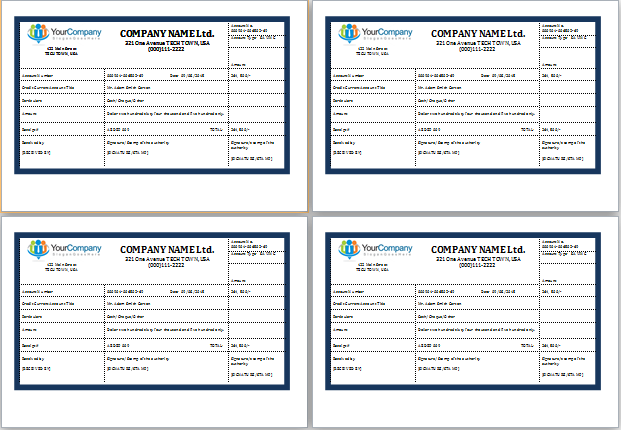 File: Word (.doc) 2007+ and iPad 
Size 35 Kb   | Download
File: OpenOffice (.odt) Writer [Writer]
Size 14 Kb   |  Download
License: ENERGY  (General Use)
(Distribution) by Kate Elizabeth(CEO)