Cinco de Mayo Party Flyer Template
Cinco de Mayo Flyers are also available online now which is made through Photoshop or some other means of creation. Online flyers are made from fine quality and promise to deliver the best ever flyer to the company or the person who is managing it.
Why Choose Flyers?
Before you pick flyers, you must know that what are they, what is their purpose and why are they the best choice to make?
Flyers are basically a simple type of invitation which isn't given out in private but is rather public. It is one paper or sheet invitation whose main purpose is to spread or promote the word for a company, product or event.
Now, coming to why flyers are the best choice and why must a person pick them. Flyers are famous as the most inexpensive mode of communication. Moreover, when you are aiming at such a large amount of people or let's say, crowd, then spreading the word for an event or promoting a product isn't an easy task. It is impossible to do so in private and the manager of the event or product can't go home to home, to promote his event or item. This is why flyers are the best bet. It isn't costly at all and the news spreads like fire through the flyers. The person just needs to distribute them in the nearby areas and they keep on growing and the news also keeps on spreading amongst the crowd, easy and quick.
Preview and Details of Template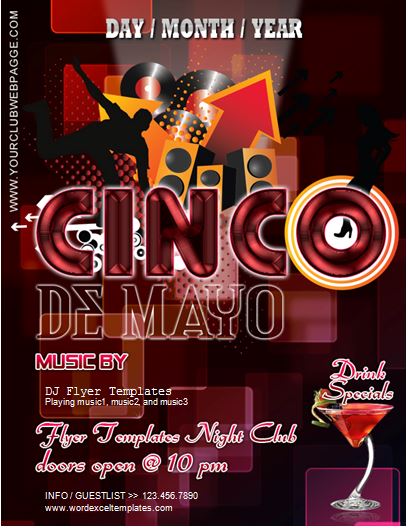 File:Word (.doc) 2007+ and iPad
Size 516 Kb   |   Download
File: OpenOffice (.odt) Writer [Writer]
Size 523 Kb   |   Download
License: ENERGY   (Personal Use Only)
(Not for resale and distribution) by Kate Elizabeth(CEO)