Buy 1 Get 1 Free Gift Certificate
Presenting Gifts
The concept of presenting your loved ones and special persons with a Gift Certificate is a fairly latest thing. Previously people used to spend long hours wandering in the shopping malls and other places of business to find the gifts that will be suitable for their loved ones. In this process, they have to spend a lot of time, effort and money in order to find the most appropriate present. In addition, they also have to get an insight into what is liked by other and what are their dislikes. Their preferences and subject of interest become very important. But these days' things have become a lot simpler through the use of shopping and service gift certificates of different kinds. There are two basic forms of gift certificates that are in circulation in the market:
One gift certificate that offers the recipient to get a product or service of their liking and do not pay a dime for its procurement.
The other type of gift certificate offers the recipient a certain rebate or discount over the items obtained from the marketer.
About Template
Another very unique and different form of a gift certificate that has become quite common these days is the buy 1 get 1 free gift certificate template. In this type of gift voucher, the receiver has to pay only a partial amount of the product and service and also get a second item for free. This is a very popular kind of gift certificate. We have prepared this Buy one Get one Free Gift Certificate Template using Microsoft Word. It is completely editable as per user's requirement.
Preview and Details of Template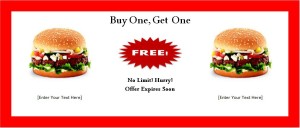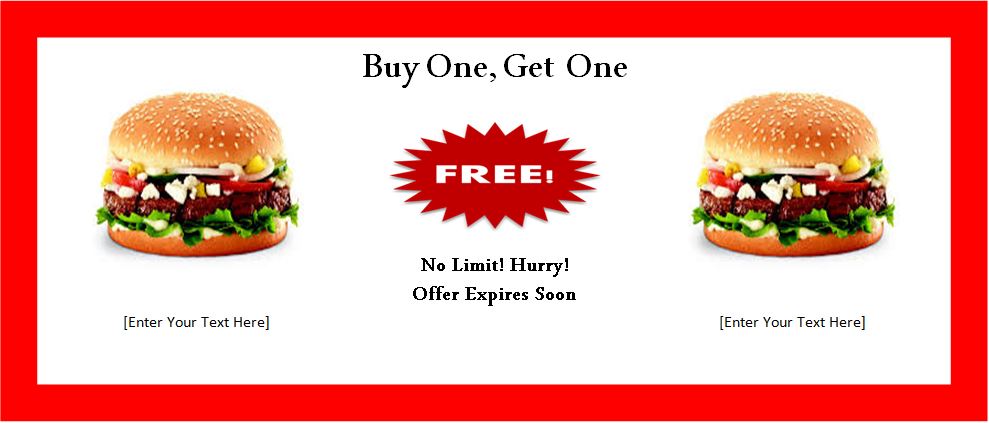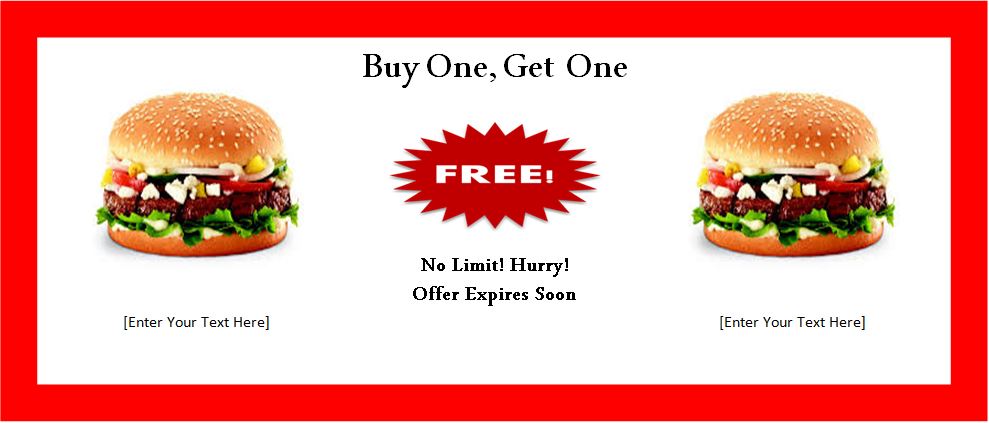 File:Word (.doc) 2007+ and iPad
Size 59 Kb   |   Download
File: OpenOffice (.odt) Writer [Writer]
Size 57 Kb   |   Download
License: ENERGY   (Personal Use Only)
(Not for resale and distribution) by Kate Elizabeth(CEO)