Business Shipment Packing Slip
Packing Slip
Making shipments is one of the key activities in any business organization. There are a large number of companies that produce products and services and then deliver them to customers in different locations. These customers may be the final consumers or the retailers or corporate sellers. Whether a customer is of any genre a packing slip template comes in very handy in such situations.
It is a document that provides detailed information and data about the business products or goods and that a businessperson would require. This packing slip template works on the reduction of the chances of creating a human error and therefore ensures that you stand at a zero error situation. Developers should carefully analyze the situation and then start working on the packing slip template. Careful consideration of all aspects is necessary to develop a good and effective packing slip. Only then the probability of having a human error can be reduced.
The given sample template allows the users to create customized lists that can be used for multiple purposes. It provides a double checking or crossed checking technique or method for the users to ensure that all the necessary goods and products have been packed and nothing is left behind. It is especially effective to be used by the shipment or packing department who are responsible for the final packaging and their shipment to various destinations.
Preview and Details of Template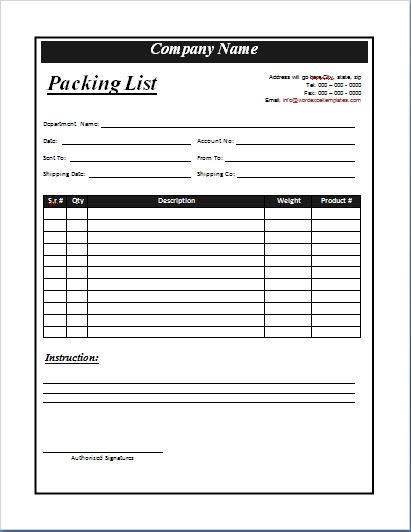 Packing Slip Template -1
File: Word (.doc) 2003+ and iPad 
Size 22 Kb | Download
License: ENERGY [Personal Use Only]
---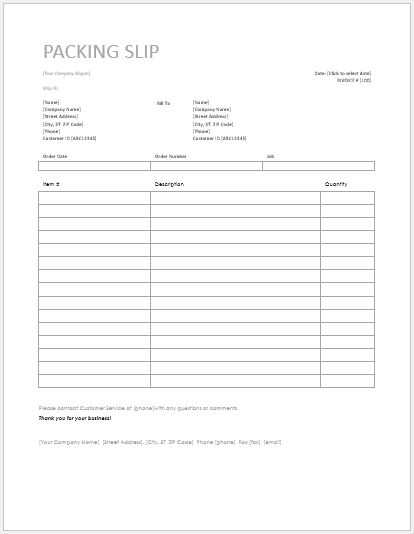 Packing Slip Template -2
File: Word (.doc) 2003+ and iPad 
Size 39 Kb | Download
License: ENERGY [Personal Use Only]