Business Sales Pipeline Template
Sales Pipeline
Before we move forward, it is very important to know what exactly a sales pipeline is. It is a business approach based entirely on the principles governing the sales process. It includes steps that start from developing initial contacts with potential prospects, strengthening relations with them and ultimately qualifying them for a genuine sales opportunity for businesses. Companies that do not apply this method may either fail to determine their potential customers or simply remain at a downward position throughout their business operations. A sales pipeline template is one of those essential tools for businesses which can help them maintain a comprehensive data on how to manage their key operations in a successful way.
About Template
The excel sales pipeline template is a great tool. It is a ready-to-use template where you just have to insert all your core information related to contacts, potential deals of the company, employees' data, sales forecast etc. and the rest of the work is done automatically.
It helps businesses in:
Developing new opportunities and getting a firm hold on current practices to increase the productivity.
Keeping an accurate account of potential clients and qualifying them into a favorable business opportunity.
Setting free trials and demos for customers in order to facilitate all their needs effectively.
Enhancing negotiation procedures by analyzing the needs of the customers and successfully convincing them for a potential deal.
Keeping track of all customer needs and requirements to make the purchase process as effective as possible.
The sales pipeline template for excel keeps account of all the above business operations by assigning a stage to each activity in order to enhance business operations.
---
Preview and Details of Template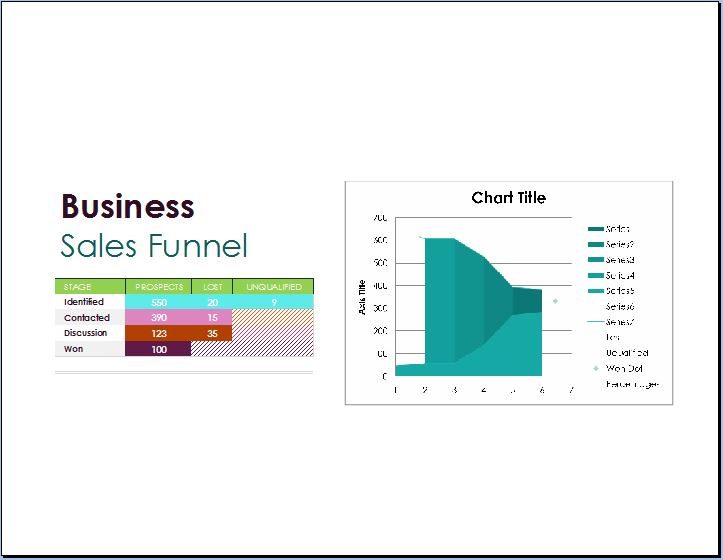 File:Excel (.xls) 2007+ and iPad
Size 44 Kb   |   Download
File: OpenOffice (.ods) Spreadsheet [Calc]
Size 25 Kb   |   Download
License: ENERGY   (Personal Use Only)
(Not for resale and distribution) by Kate Elizabeth(CEO)